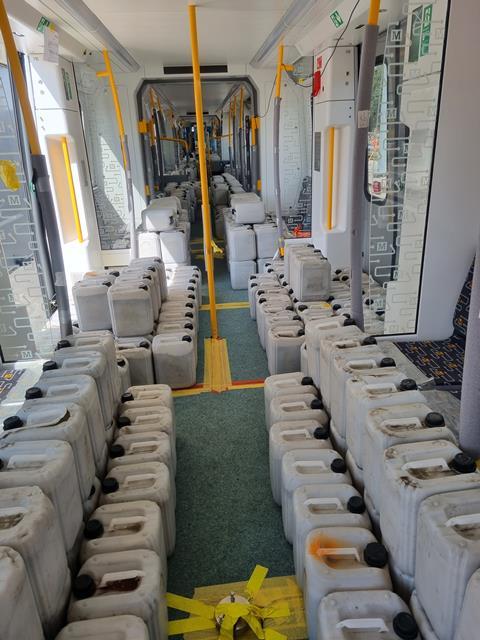 UK: Testing of Stadler trains for the Tyne & Wear Metro has included loading one with containers containing a total of 39 tonnes of sand to represent the weight of passengers under crush-loading conditions.
'The test ensures that the train can perform safely and correctly when it is full', said Michael Richardson, Head of the Fleet & Depot Replacement Programme at transport authority Nexus.
'We checked how it performed under braking and on the curves when its full capacity was replicated. I am pleased to say all the crush laden tests went well and the new train performed as exactly we expected it to.'
The 46 Class 555 trainsets are now expected to start entering service next year, with full introduction taking around two years.
Class 555 fleet testing requirements
90 000 tests;
37 000 km of fault free running;
22 000 standards to be met;
480 staff to be trained, taking 19 000 hours.