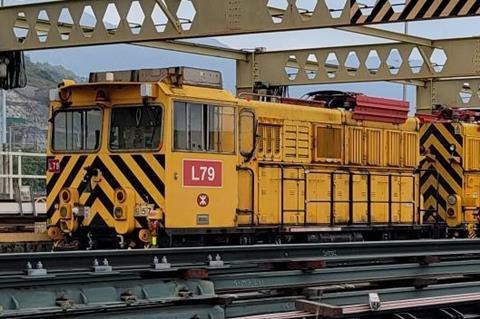 CHINA: Hong Kong's MTR Corp has awarded Wabtec a £12m contract to modernise 25 Mk3 electric-battery maintenance locomotives to improve performance and extend their service life by at least 15 years.
The locos were built in the UK in 1996-97 by Brush Traction, which was subsequently acquired by Wabtec. The modernisation will be undertaken in Hong Kong, led by Wabtec's UK and local offices.
The project includes upgrading the existing control electronics and the motor alternator control units, replacing the battery charger units and installing a data logger to provide comprehensive diagnostic capabilities. Wabtec will also design and build automatic test equipment.
The first loco is expected to be completed in 2024.
'This order is a result of an extensive collaboration with MTR to define a project that will maximise the capital investment in the fleet', explained Garry Mowbray, Wabtec Group Managing Director & Regional Vice-President UK on May 17. 'The tailored approach is designed to install the latest technologies where necessary to provide the greatest benefit to MTR's fleet.'