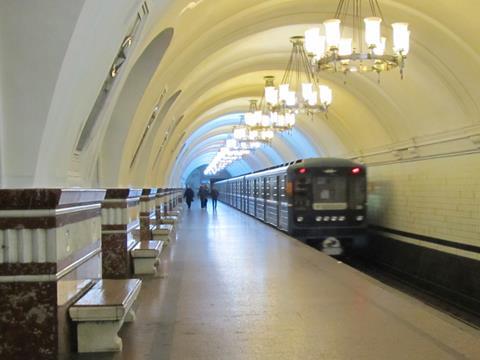 RUSSIA: Moscow Metro has selected Transmashholding subsidiaries Metrovagonmash and Transholdleasing to supply 832 metro cars in 2014-17. The contract is worth 143·9bn roubles, with maintenance for 30 years. The city of Moscow will provide finance in instalments over 15 years.
The only other bid came from a consortium of Oktyabrsky Electric Works, Tver Carriage Works and FLK-Transmashleasing, also subsidiaries of Transmashholding.
The new cars will be formed into eight-car trains. They will initially enter service on Line 8 between Park Pobedy and Ramenky once the section opens in 2015, and will operate on further extensions of the line due to open from 2017.