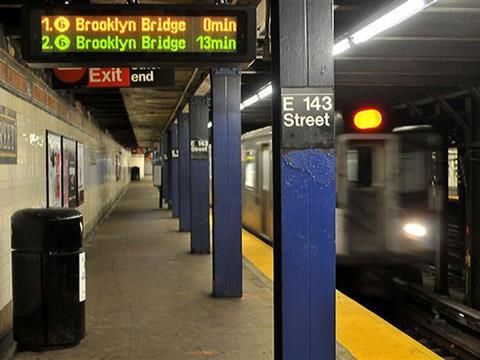 USA: Cutting costs and improving customer service are the top priorities for New York's Metropolitan Transportation Authority, according to recently-appointed Chairman Jay Walder. On January 15 he issued a report entitled 'Making Every Dollar Count', summing up his first 100 days in office which had been spent assessing the business and drawing up plans for improvement.

Whilst recognising the progress made during previous capital improvement plans implemented over the past 25 years, Walder admitted that 'the state's economic crisis hit the MTA hard' soon after he joined in October. So it was 'clear that my first priority right now must be to attack the MTA's cost structure and ensure we are using every dollar effectively.'

Walder wants to save money by cutting overtime, liberalising work rules and reducing the cost of fare collection. He believes that MTA has too many managers supervising too few employees, as the result of multiple mergers, and that the agency has too many operating divisions. 'By operating the MTA as one company – instead of multiple silos – significant cost reduction can be achieved', he suggests.

At the same time, he insists, MTA 'must find affordable ways to improve service for customers who have been waiting far too long.' His review outlines a range of enhancements to be implemented by MTA's various divisions. Rail passengers will benefit from cleaner and better maintained stations, with electronic 'next train' indicators to be fitted to a further 75 platforms this year. The indicator programme will be expanded to cover all stations on subway lines 1-6 by the end of 2011. Long Island Rail Road and Metro-North will begin provide next-train information from all stations to smart phones and the internet in March.

A pilot smart card project is to be launched on the Lexington Avenue subway line, and Walder says this will be compatible with fare collection systems used on some crosstown bus routes, the PATH subway and New Jersey Transit commuter trains.