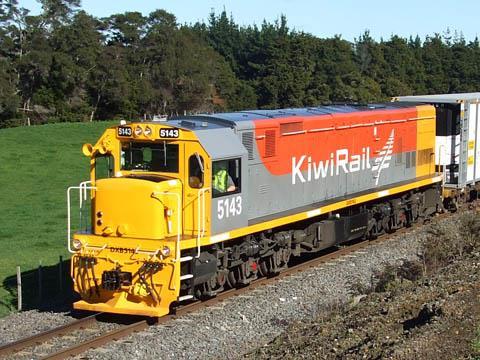 NEW ZEALAND: On May 18 the government gave its backing to KiwiRail's NZ$4·6bn 10-year turn-around plan, providing the long-term commitment needed to retain the network and make rail 'relevant' to freight shippers. The government has allocated NZ$250m this year and agreed to a three-year package worth NZ$750m, subject to individual business cases and meeting conditions for investment.
Total freight traffic in New Zealand is predicted to double by 2040, and KiwiRail plans to focus on the bulk and long distance business on the Auckland - Christchurch corridor where it sees an opportunity to grow revenue. Operating subsidies will be replaced by investment in assets and all revenue will be reinvested in the business, with the aim of increasing volumes and income so KiwiRail can meet capital and operating costs from customer revenue within 10 years.
KiwiRail drew up the plan in consultation with customers in the aftermath of the 2008 renationalisation (RG 11.09 p39). Government commitment 'enables us to invest in our business in a way that our predecessors haven't been able to in a long time', said CEO Jim Quinn. 'Our customers have been telling us they would consign more goods to rail if transit times were more relevant and the network more reliable.'
Currently, an Auckland - Wellington express freight train takes 13½ h, a lorry 9 h. Customers need rail to be reliable and take no more than 11 h. Although Quinn emphasises the need to maintain a connected network rather than a series of short lines, minor routes will be closed or mothballed if they lack an 'anchor customer' or 'compelling public good reason for them to stay'.
Cost allocation for the Auckland and Wellington passenger networks is to be clarified, with these essentially non-commercial services to be funded through fares and support from the local and national authorities. The plan says growth of the long-distance passenger market could require 'greater expertise in customer service.'