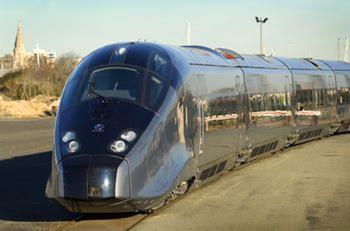 FRANCE: Speaking at the opening of Terminal 2G at Roissy-Charles-de-Gaulle airport on September 9, Air France-KLM President Jean-Cyril Spinetta confirmed that the airline was in discussions with Veolia Transport over the establishment of a joint venture to operate high speed trains in place of short-haul flights.
'We are looking to see whether, from 2010 there is an economic or commercial justification for operating high speed trains on a commercial basis', he explained, although he would not confirm press reports that a joint venture company was to be officially established during September.
Announcing the start of negotiations at the company's AGM in July, Spinetta said he was 'certain new high speed rail operators would emerge as part of the liberalisation of the European passenger transport market'. He added that 'we have reached the conclusion that it is important that we should study the possibility of introducing Air France trains to a number of key destinations, in conjunction with an established and experienced rail operator.'
Air France and Veolia are reported to be looking at ordering a fleet of 350 km/h AGV trainsets from Alstom with a view to launching services from Paris to Brussels, Amsterdam, London and selected German cities in competition with SNCF, DB, Eurostar and Thalys.