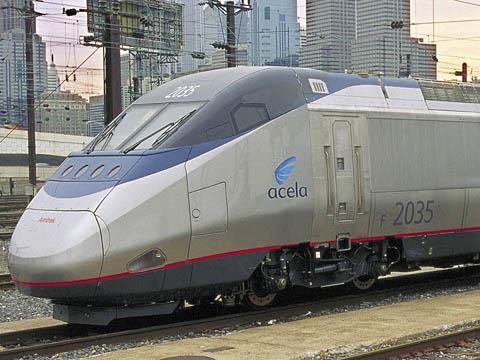 USA: National inter-city passenger operator Amtrak has created a dedicated department to pursue opportunities for the development of high speed rail corridors.
Announced on March 22, the department will begin with a programme to improve the existing Northeast Corridor between Washington, New York and Boston. Priorities include reducing journey times and increasing frequencies. The unit will examine the feasibility of increasing the maximum speed from 240 km/h to 355 km/h.
It will also establish partnerships with states and other sections of the rail industry to develop federally-designated high speed and inter-city projects, such as those being progressed in California and Florida.
'Amtrak is the unparalleled leader in high-speed rail operations in America today and we intend to be major player in the development and operation of new corridors', said President & CEO Joseph Boardman. 'New high-speed rail services, linked together with conventional inter-city passenger rail and local transit, are a key part of a sustainable future for America.'