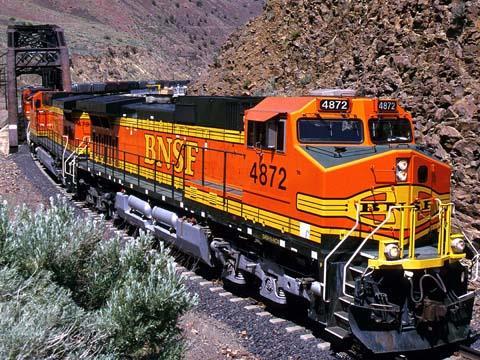 USA: An agreement for Berkshire Hathaway to acquire the 77·4% of Burlington Northern Santa Fe Corp it does not currently own was announced on November 3.
BNSF Corp is the holding company which owns and manages one of the largest Class I railroads in North America through principal operating subsidiary BNSF Railway Co.
Closure of the deal is expected during the first quarter of 2010, with BNSF then being merged with a newly-formed subsidiary of Berkshire Hathaway. The $100/share transaction is valued at approximately $44bn, including $10bn of outstanding BNSF debt, making it the largest acquisition in the history of Berkshire Hathaway.
'Our country's future prosperity depends on its having an efficient and well-maintained rail system,' said Warren E Buffett, Chairman & CEO of Berkshire Hathaway. 'Conversely, America must grow and prosper for railroads to do well. Berkshire's $34bn investment in BNSF is a huge bet on that company, CEO Matt Rose and his team, and the railroad industry.
'Most important of all, however, it's an all-in wager on the economic future of the United States. I love these bets.'
The transaction requires approval by holders of two-thirds of BNSF Corp's outstanding shares (other than shares held by Berkshire Hathaway), and customary closing conditions including a Department of Justice review.
'This transaction offers compelling value to our shareholders and is in the best interests of all of our constituents including our customers and employees', said BNSF Chairman, President and CEO Matthew K Rose.
BNSF in Brief
Network size 51 500 km Employees 40 000 Locomotives 6 700 Wagons on system (average) 220 000