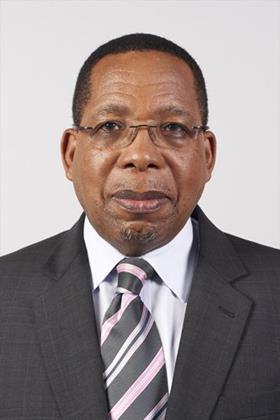 SOUTH AFRICA: The government has appointed a permanent management board for national operator Passenger Rail Agency of South Africa for the first time since 2017.
The announcement was made during a Cabinet briefing on October 22. The board will be led by Chairman Leonard Ramatlakane, replacing interim Prasa Administrator Badisa Matshego, who was appointed to lead the operator by the finance ministry on September 1.
Prasa had been without a permanent board since the expiry of the term of office for the management team led by Popo Molefe in 2017. Since then, Prasa has had five interim management teams, until transport minister Fikile Mbalula dismissed the last one in December 2019 and appointed Bongisizwe Mpondo as Administrator. Mpondo was subsequently replaced by Matshego.
Ramatlakane will lead the non-executive members appointed to the Prasa Board of Control, while representatives from the ministries of Transport and Finance and from the South African Local Government Association will be seconded to the board in the coming weeks.
Ramatlakane is not new to Prasa, having sat between 2014 and 2019 on the transport ministry's oversight committee, which supervises the passenger operator among other organisations. In addition, he has been a member of the executive council for Community Safety and Transport & Public Works in the Western Cape.
Among the non-executive appointments is Matodzi Mukhuba, who was previously project mobilisation manager for the Gibela Technical support organisation. Gibela is the Alstom-led consortium currently delivering 600 commuter EMUs to Prasa under a long-term contract signed in 2013.
Commenting on his appointment, Ramatlakane said the turnaround and stabilisation of the agency was continuing. 'Prasa is too big and too important to fail. As the board, we will ensure that all that needs to be done is done to bring the agency back to full functionality.'