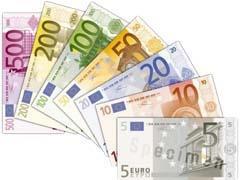 Australia: The Victorian Department of Transport has awarded Unisys a six-year contract worth A$114m to modernise passenger information systems at 220 stations around Melbourne.
Xstrata Coal has awarded Pacific National a 10-year haulage contract replacing existing contracts covering the Hunter Valley and Port Kembla regions from January 1. QR National Coal has won a coal haulage contract with Felix Resources.
Canada: Canadian Pacific has sold the Windsor Station office complex in Montréal to The Cadillac Fairview Corp for C$86m. CP has a long-term lease on offices in its former headquarters.
Germany: O2 has joined the Touch & Travel mobile phone ticketing pilot programme, with Vodafone and T-Mobile.
Atron Electronic, Hypercom and ICA Traffic have supplied ticket machines for Abellio, Rheinbahn and WestfalenBahn.
South Korea: COE and Dong Young are to provide CCTV control equipment including automated object tracking covering 8 000 cameras at 67 stations on Seoul metro lines 1, 3 and 4.
USA: IBM has signed a five-year IT services agreement with Amtrak, which includes support for the passenger operator's reservation systems.
Fortress Investment Funds is planning an IPO for North American short line business RailAmerica.