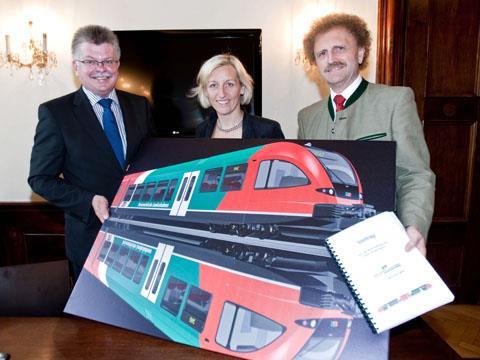 AUSTRIA: Steiermärkischen Landesbahnen placed an €21m order for six GTW multiple-units with Stadler on May 28. They are to be delivered from October 2010 for use on the Graz S-Bahn network, which was launched at the end of 2007 using leased vehicles which STLB is due to return at the end of 2010.
Three of the GTWs on order will be 15 kV AC units for route S11 between Graz, Peggau and Übelbach. The other three will be diesel-electric units, primarily for use between Graz, Gleisdorf and Weiz.
The EMUs will differ from the DMUs only in the power source and heating. 'The large number of common parts provides many synergies in servicing and maintenance,' said Dr Helmut Wittmann, Managing Director of STLB. All will be 75% low-floor, with air-conditioning, a wheelchair-accessible controlled emission toilet and 93 fixed and eight folding seats.
STLB is owned by the Land of Steiermark. It operates six standard and 760 mm gauge lines totalling 150 km, as well as the Graz Süd/Werndorf freight terminal.