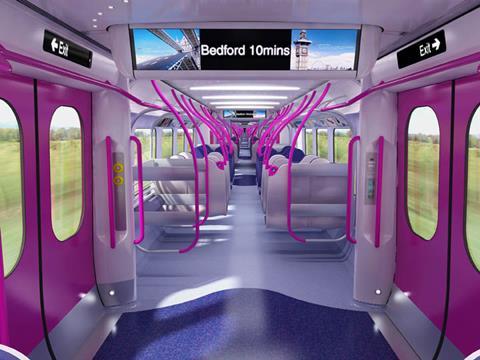 UK: Hitachi Europe Rail Group confirmed on April 22 that it was pulling out of the bidding to supply commuter trains for Thameslink services through London. 'By doing so, the company is able to continue its focus on current and future commitments', said a statement from Hitachi.
In July 2008 the Department for Transport shortlisted Alstom, Bombardier, Hitachi and Siemens for a contract worth an estimated £1·4bn to supply around 110 dual-voltage EMUs for Thameslink, equivalent to 300 four-car sets. The winner is expected to be announced later this year and the first train should enter service by February 2012.
'We are firmly dedicated to the UK rail industry', said Alistair Dormer, Managing Director of Hitachi Europe Rail Group. He added that the company's strategic focus is on fulfilling current commitments, including the delivery of Class 395 EMUs for High Speed 1 domestic services, 'and to further build our capabilities in the UK to respond to future bids.'
'We are in the early planning stages for our rolling stock manufacturing and assembly facility in the UK, which will serve as a European manufacturing hub', said Dormer. 'These are the strategic activities on which we as a company will continue to focus.'
Hitachi 'continues to develop its offering' for rolling stock for the Crossrail project. The Thameslink train specification was drawn up in consultation with Crossrail, as the Thameslink fleet is likely to form the basis of the next generation of commuter trains in the UK.
Hitachi is the manufacturing member of the Agility Trains consortium which is preferred bidder for the Intercity Express Programme. Negotiations on this contract are continuing with the Department of Transport.