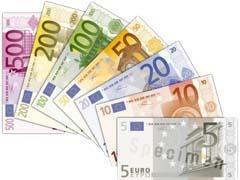 BEACON RAIL: Leasing firm HSBC Rail (UK) Ltd has sold its continental European rail freight assets to Beacon Rail Leasing, a subsidiary of BTMU Capital Corp. HSBC Rail (UK) Chief Executive Mary Kenny said the sale announced on March 24 was 'an important step as part of our strategy to focus on our core UK business.'
The deal covers 18 EMD Class 66 locomotives leased to operators in Norway, Sweden, Germany and the Netherlands. It brings Bacon Rail's fleet to 51 locomotives and 50 wagons in those countries plus Britain and Belgium.
Neil Bennett, Managing Director of Leasing & Origination at Beacon Rail, said the locomotives would be a good fit with its existing Class 66 fleet. It also brings some important customers to the company, which was established after BTMU Capital Corp paid US$112m for the European rail assets of Allco Finance Group in May 2008.
'This further advances our strategic plan of growing our portfolio and investing in the European marketplace in one of our chosen asset classes', said Theodore J Gaffney, Executive Vice-President of BTMU Capital Corp.