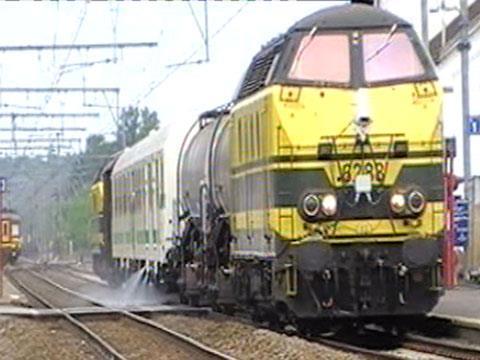 EUROPE: While welcoming the 'more flexible approach towards the use of pesticides' in the version of the pesticides package approved by the European Parliament on January 13, the Community of European Railway & Infrastructure Managers and the association of European Rail Infrastructure Managers issued a joint statement warning that national implementation of the rules must ensure that rail safety is not compromised.
The European Commission is aiming to establish a framework for more sustainable use of plant protection products, calling for a reduction or elimination of use on or alongside railways. CER said that although MEPs voted for a compromise text which was less restrictive than had been feared, it still risks restricting the ability of railways to use herbicides for vegetation control. 'Scientific evidence shows that there is currently no better method yet available to replace the responsible use of chemicals', CER insisted.
'Despite the fact the parliament adopted a more flexible approach in today's vote, the pesticides package still contains a number of areas of concern for infrastructure managers', said EIM Secretary General Michael Robson. 'The imposition of buffer zones and other restrictions on the use of plant protection products could pose problems for safely maintaining Europe's railways.'
Without suitable controls the ballast bed could lose its shearing strength and elasticity. Access routes must be kept clear, and trackside vegetation needs to be controlled to ensure drivers have clear view of signals.
'While the railways are doing their utmost to minimise the use of pesticides, the use of plant protection products still remains necessary to ensure the safety and efficiency of the network' said CER Executive Director Johannes Ludewig. 'We look forward to working with stakeholders to find a solution that balances safety and environmental concerns.'