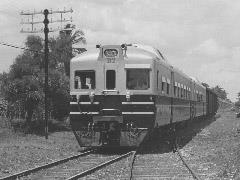 JAMAICA: A report detailing plans for reviving the disused national rail network has been finalised, Transport & Works Minister Michael Henry announced last week. 'As soon as I have the response of the Ministry of Finance, it will be going to cabinet for them to accept my position', he said.
Attempts to restart passenger and freight services in 2002 in conjunction with RITES proved unsuccessful, but in May this year Henry announced a 'done deal' for the Chinese government to provide 85% of the estimated US$354m required; the future operator would be expected to raise the remaining 15%.
The three-year project covers the Kingston - Montego Bay and Spanish Town - Ewarton lines. China would upgrade the infrastructure with heavier rail and concrete sleepers, and provide five locos, 45 coaches and 68 wagons.
Jamaica Railway Corp ceased public services in October 1992, though the organisation remains responsible for managing railway property. Privately-operated bauxite trains use their own infrastructure as well as parts of the national network.