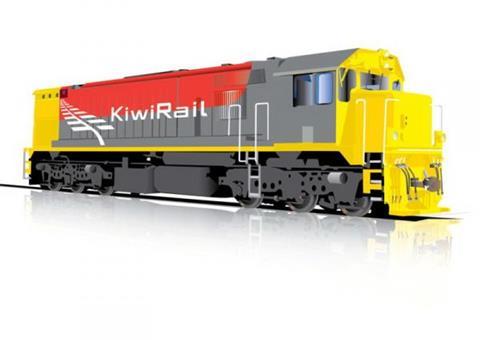 NEW ZEALAND: Prime Minister Helen Clark unveiled KiwiRail as the name for the rail and ferry operations which were transferred from Toll New Zealand into government ownership on July 1.
Services will initially be unchanged, with KiwiRail controlled by an establishment board chaired by former Prime Minister Jim Bolger; the other members are Brian Corban, Mark Franklin, Ross Wilson, Brian Jackson, Linda Constable and Ross Martin.
A Rail Development Group is due to present the government with recommendations for the future structure of the rail businesses in early August. One option is the formation of a single organisational structure with two divisions, KiwiRail and infrastructure manager Ontrack, which took over the 4 000 km network when it was bought back by the government for a nominal NZ$1 in 2003. Another option under consideration is the creation of a state-owned enterprise which would function commercially, and a separate Crown Entity.
'With our rail system back in public ownership, we can make the strategic decisions and investments necessary for rail to play its full part in building a more sustainable New Zealand', said Clark during launch of KiwiRail at Wellington station. 'Over time, we will be able to move more and more freight off our roads and onto rail. Rail will also play a bigger role in public transport in our major centres.'
Finance Minister Michael Cullen said the privatisation of Tranz Rail in the 1990s had clearly not worked. 'From asset-stripping to trading scandals, New Zealand's experiment with rail privatisation failed to produce much-needed investments in this critical part of New Zealand's transport infrastructure. Toll Holdings had made good progress in recent years, but it has become clear to all that the rail network could not be run without substantial government subsidies into the future.'
The government paid NZ$655m to acquire assets with a book value of NZ$430m. Toll retains the Tranzlink rail and road forwarding business, warehousing and logistics operations, and having rent-free use of premises for six years. Cullen described the deal as 'a long-term investment in New Zealand's future.'