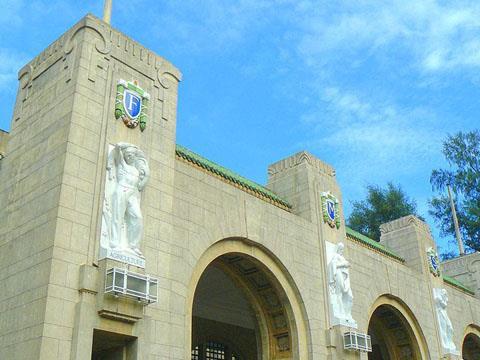 SINGAPORE: The Prime Ministers of Singapore and Malaysia announced an agreement on May 24 for Malaysian national railway KTMB to vacate its Tanjong Pagar terminus in Singapore by July 1 2011.
Trains from Malaysia will instead terminate at Woodlands, the Singapore end of the cross-border causeway, with a bus link to a nearby metro station. In the longer term a cross-border rapid transit connection could be provided.
A previous agreement was reached in 1990 for KTMB to leave Tanjong Pagar, but did not set a timescale. Closing the metre gauge KTMB line will free up land near the city centre for redevelopment. A new property company, M-S Pte Ltd, is to be established this year and will be owned 60% by Malaysia's Khazanah Nasional Bhd and 40% by Singapore's Temasek Holdings. The existing Tanjong Pagar station building will be retained as the centrepiece of the redevelopment.
The Prime Ministers also agreed to study the feasibility of a cross-border rapid transit system connecting a still-to-be determined location in Singapore with Johor Bahru and Tanjung Puteri in Malaysia. This could open in 2018, with KTMB then cutting its main line services back from Woodlands to Johor Bahru.