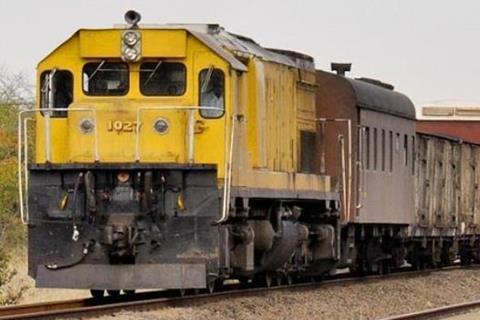 ZIMBABWE: National Railways of Zimbabwe's decision to terminate a US$400m recapitalisation agreement is being challenged in court by the Diaspora Infrastructure Development Group, which is seeking damages worth US$236m.
In mid-September, DIDG instructed its lawyers to sue NRZ and Transport Minister Joel Biggie Matiza following the termination of the investment deal in October 2019. The damages were to have been paid within 10 days of receipt of correspondence, according to a September 1 letter to the NRZ board from DIDG's lawyers. The government has since announced that it will contest the legal action.
The dispute is likely to further damage prospects for investment in the country's dilapidated 1 067 mm gauge railway.
Led by expatriate investors with support of South African parastatal Transnet, DIDG had announced in August 2017 that it planned to invest US$400m in the network. Under a temporary agreement, DIDG leased 13 locomotives, 200 wagons and six passenger coaches to NRZ in early 2018.
However, a dispute around DIDG's apparent failure to provide proof of funding and Transnet's subsequent decision to pull out of the joint venture resulted in the government cancelling the deal last October. Two weeks later, NRZ board members visited Russia, announcing that United Wagon Company would supply 100 wagons by January this year. To date none has been delivered.
Commenting in May on the investment climate in Zimbabwe, DIDG chairman Don Chimhandamba said 'it is hard for us to try and think of investing in any other thing when we have spent so much time and money. I mean, that doesn't give us confidence in any way that any other project will work.'