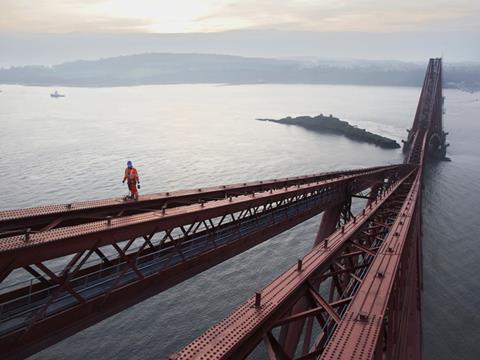 UK: Painting the Forth Bridge has become a British proverb, a task so big that it can never be finished; by the time you have reached one end, it is time to start re-painting the other again.
Never strictly true - painting has always been prioritised to reflect the exposure of different parts of the structure to the weather - the story will finally be debunked in 2012 when main contractor Balfour Beatty completes a £74m contract awarded by Network Rail to accelerate the current painting programme.
Layers of paint are being stripped back to bare steel, and a three-layer coating supplied by Leighs Paints of Derby applied which is expected to last up to 30 years.