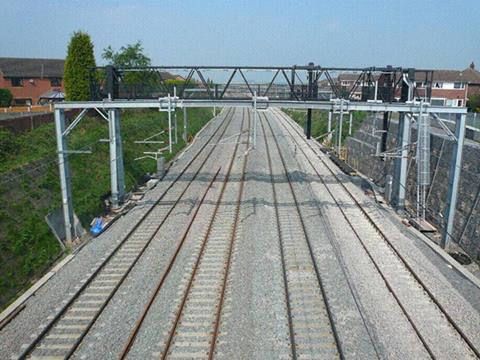 EUROPE: Funded under the European Union's FP7 grant programme, the Mainline research project is examining best practice in the application of whole-life analysis tools to a broad spectrum of rail-related assets, including bridges, tunnels, earthworks and retaining walls.
The €4·5m project is being co-ordinated by UIC and is due for completion in 2014. Mainline consists of eight work packages and associated deliverables. These packages include:
the benchmarking of new technologies to extend the life of elderly infrastructure;
degradation and structural models to develop realistic life-cycle cost and safety models;
replacement of obsolete infrastructure: new construction methods and logistics;
monitoring and examination techniques;
whole-life environmental and economic asset management.
Specific examples of work now ongoing include the pre-stressing of a concrete trough bridge to increase its shear capacity, and tests to failure of a steel truss bridge. These assessments are being undertaken in Sweden by the University of Luleå.
Mainline builds upon work already undertaken under the Innotrack and Sustainable Bridges research programmes, and is intended give infrastructure managers access to 'new and improved renewal, strengthening and refurbishment' options.
Mainline project partners
Co-ordinator
Infrastructure managers
Network Rail
DB Netz
MÁV Magyar Államvasutak
TCDD
Trafikverket
Industry partners
COWI
TWI
Comsa
Skanska
Sinclair Knight Merz
Arttic
Damill
Academic institutions
University of Surrey
Minho University
University of Luleå
Polytechnic University of Catalunya
Technical University of Graz
Government organisations
Service d'Etudes
Techniques des Routes et Autoroutes (France)