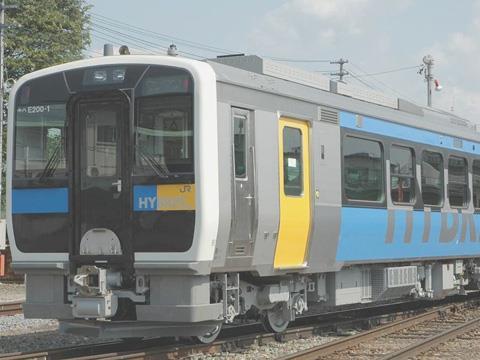 In the light of the March 11 2011 earthquake, East Japan Railway has allocated ¥100bn to improving the earthquake resistance of its infrastructure over the next five years.
China's Exim Bank has approved a US$270m loan to Sri Lanka's Ministry of Transport for construction of the 27 km Matara – Beliatta section of the planned 115 km line to Kataragama.
Poland's Mazowieckie voivodship has dropped plans to privatise local rail operator KM, after a study by F5 Konsulting and Salans found that it would be required to repay EU subsidies which have been used to acquire modern rolling stock.
Despite 10 expressions of interest from the private sector, Pakistan Railways received no formal bids for concessions to operate a further five passenger services (RG 3.12 p14).
Amtrak and Texas Department of Transportation are to undertake a feasibility study for a twice-daily passenger service from Bossier City/Shreveport along the Interstate 20 corridor to Dallas and Fort Worth. Capacity modelling will be provided by UP, which owns much of the route.
Berlin-Brandenburg transport authority VBB has awarded DB Regio the Netz Nord-Süd operating contract, which runs for 12 years from December 2014. It covers service RE3 from Stralsund and Schwedt to Berlin and Elsterwerda, and RE5 from Rostock and Stralsund to Berlin and Lutherstadt Wittenberg, totalling 9·5 million train-km a year. Around 90% of regional services in Brandenburg have now been tendered.
The Atlantic City Express service taking gamblers from New York to Atlantic City was suspended on March 9. Launched in February 2009, ACES was backed by casinos, and though peak ridership was good it faced scheduling problems on busy routes and did not make money.