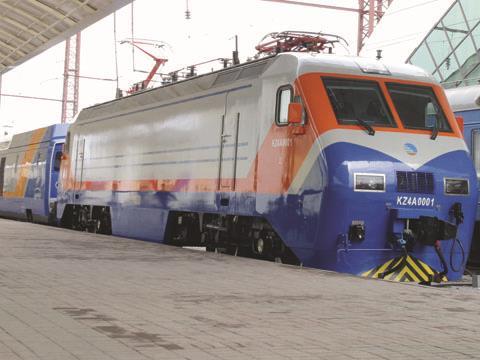 With the aim of taking work back in-house to reduce its reliance on contractors, Polish regional train operator Przewozy Regionalne is to invest 7m złoty in its rolling stock repair facility at Idzikowice on the CMK trunk line. Enhancements will include electrical equipment testing, door repair and train painting facilities.
Kazakhstan's KTZ has introduced self-service ticket machines in Astana, and is to pilot print-at-home and smart phone ticketing for travel from Almaty, Aktobe, Atyrau and Karagandy.
Swiss Federal Railways has become the sixth member of the Eress organisation which provides detailed breakdowns of traction energy usage for billing.
Asciano rail operator Pacific National is to merge its PN Coal and PN Rail businesses from July 1, creating a new division with Coal & Bulk businesses in Queensland and NSW/Victoria and a national Intermodal business.
On March 13 the Austrian government, Land of Niederösterreich and ÖBB signed a €140m investment package to upgrade commuter routes, including modernisation of 16 stations and the provision of additional parking spaces.
Mauritius-based GPR Leasing Africa has been established by Grindrod Freight Services (55%) and Pembani Remgro Infrastructure Fund (45%). It aims to develop the locomotive and wagon leasing market in Africa, and has received initial orders to provide 31 locomotives.