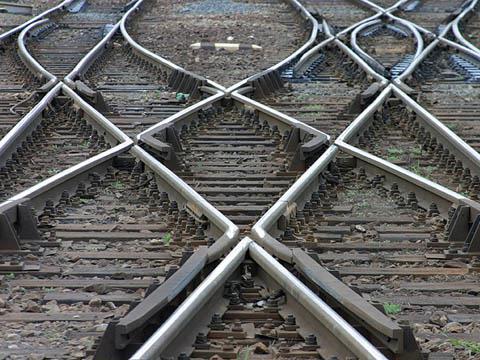 In a local referendum 50·2% of voters rejected the SFr920m TransRUN plan to build a new tunnelled alignment between Neuchâtel and La Chaux-de-Fonds in Switzerland. This would have replaced the existing sharply-curved route, cutting journey times from 30 to 14 min.
Canadian Pacific introduced faster schedules for trans-Continental intermodal trains in September, cutting a day from the 4160 km Toronto – Vancouver trip and two days from the 3500 km Vancouver – Chicago service. 'With lower dwell times in our terminals, more efficient transit times, and optimised asset utilisation, we can provide this improved service', said Chief Marketing Officer Jane O'Hagan.
DB Regio has been selected to operate three Dieselnetzes Eifel-Westerwald-Sieg routes and Hessische Landesbahn seven routes under contracts which will run for 12 years from December 2015.
Contractor Expol is building a 2·2 km branch to serve a new airport at Swidnik in Poland which is scheduled to open in December. This is to be electrified, enabling Lubelskie voivodship to operate a service from Lublin using five EN57 EMUs that were modernised last year by ZNTK MM and Pesa with new IGBT traction converters and AC motors.
Transport authorities LNVG and NWL have selected WestfalenBahn for a 15-year contract to operate Emsland-Linie regional services between Münster and Emden totalling around 2·4 million train-km a year from December 2015. Services are currently operated by DB Regio.
Montenegro's national passenger operator ŽPCG launched a service of five return trains a day on the previously freight-only 56 km Podgorica – Nikšic line on October 2.
The Länder of Sachsen-Anhalt and Thüringen and the Leipzig, Nordhessischer and Niedersachsen transport authorities have awarded Abellio Rail NRW the two E-Netz Saale-Thüringen-Südharz operating contracts which run for 15 years from December 2015 and cover 9 million train-km a year.