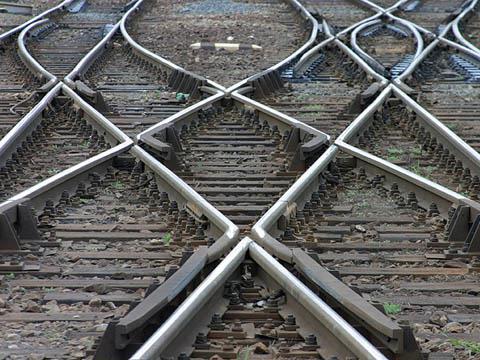 Electric services on the 38 km Kristinehamn – Nykroppa line in Sweden were officially launched on January 16, removing the need for freight trains to use diesel traction or make a significant detour.
Saudi Railway Co has signed a memorandum of understanding to build a railway linking Sadara Chemical's Jubail manufacturing complex to the King Fahd and Jubail Commercial ports from 2014.
UIC and UNIFE have published a Technical Recommendation on Rail Reprofiling Management, providing a standard for infrastructure managers and other entities in charge of building and maintaining railway tracks.
Region Traisen-Gölsental GmbH has been formed by 10 local authorities in the Austrian Land of Niederösterreich to take over responsibility for the 17 km Freiland – St Aegyd freight line from April 1. ÖBB has planned to close the line because of the cost of required upgrading.
Poland's Pomorskie voivodship has formally given the go-ahead for the Metropolitan Railway project to build 20 km of line to introduce a local service between Gdansk, Gdansk Airport and Gdynia by December 2014.
California's North County Transit District has extended Veolia's contract to operate the Oceanside – Escondido Sprinter passenger service for a further two years to December 2014.
On December 16 the Swiss Federal Council approved funding allowing BLS to begin work on a SFr200m project to build a new double-track alignment between Rosshäusern and Mauss by 2018. Replacing the existing winding line and single track tunnel which forms a bottleneck on the Bern – Neuchâtel route, the replacement alignment will include a 2 km twin-track tunnel. The current trackbed will be returned to nature.