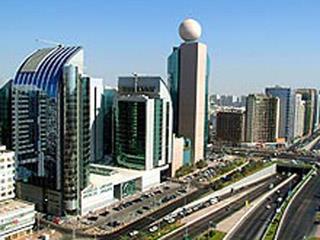 UAE: Deutsche Bahn and Al Masaood Group signed a memorandum of understanding in Abu Dhabi on March 29 under which they will form a strategic partnership to plan, build and operate future railways in the United Arab Emirates.
Various metro and tram proposals are currently being developed in UAE, while Union Railway is working on plans for a main line railway linking the federal capital Abu Dhabi with the southern emirates.
Over 360 local, regional and international companies attended an Industry Outreach Workshop in Abu Dhabi on March 24 organised by Union Railway to outline the contracting and procurement strategies for the first phase of its rail project. UR CEO Richard Bowker said the strong attendance at the event 'reflected the confidence of the international business community in the investment climate of the UAE'.
According to DB, the Al Masaood group already co-operates with German companies in the logistics sector, and now wants to establish a foothold in the rail sector. 'We are delighted to have found such a highly qualified partner and are confident that our planning services will play a part in the forthcoming projects', said DB Chairman Dr Rüdiger Grube. 'Later, we also intend to deliver proof of our expertise as rail operators.'
DB International Chairman Martin Bay said the German firm had gained extensive regional knowledge from being active in UAE for five years, undertaking a conceptual study for Union Railway and planning a tramway to serve Al Raha Beach in Abu Dhabi. DB International is also developing plans for the proposed rail network in Qatar.