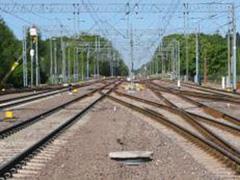 POLAND: The government's high speed rail committee has approved a draft programme and environmental impact study for the development of high speed rail services.
The proposals envisage the construction of a Y-shaped network totalling 500 km. A line would run from Warszawa though ?ód? to Kalisz, where it would split to serve Pozna? and Wroc?aw.
The cost is put at €6bn, plus €900m for the acquisition of 35 trainsets. Funding would be sought from domestic, European and possibly private-sector sources.
Management of the project will be undertaken through a special purpose vehicle which is to be established by the end of this year. Construction is expected to start in 2014, for completion in 2019.
The high speed rail committee's proposals will now be submitted for government and public consultation, with cabinet approval expected in October.