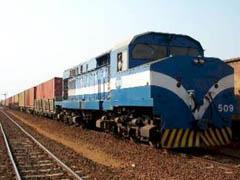 AFRICA: Word reaches us that Pittsburgh-based Railroad Development Corp has reached agreement to sell its stake in Central East African Railway, which operates the 1 067 mm gauge railway linking Malawi with the port of Nacala in northern Mozambique.
CEAR took over the Malawi rail network in 1999, but did not finally gain control of the line to the port until 2003. The Mozambique concession is officially held by the Corredor de Desenvolvimento do Norte consortium of RDC with local investors and state railway CFM. Now that RDC is selling its stake, CFM has taken back the day-to-day management of rail operations.
RDC will not make an official statement until the deal is completed, but Chairman Henry Posner III says the value of the railway has increased significantly, enabling RDC to sell its stake to a third-party investor at a profit. Claiming that this is 'a real success story', he rejects criticism from local politicians that CEAR was not operating a reasonable service on the 77 km Lichinga branch, and points out that this route has generated virtually no traffic.
Whilst RDC has brought much-needed expertise to drive the revival of the near-derelict Nacala line, the recent increase in its value may be down to external factors. The corridor has been identified as a route to export coal from the Moatize coalfield in northwest Mozambique through a new deep-water port near Nacala, although this will require the reinstatement of the disused line running south from Blantyre in Malawi or construction of a new route straight into the coalfield.
There is strong demand for Moatize coal, which is ideal for steelmaking. Brazilian mining-to-steel group Vale has been undertaking extensive studies in recent years and offered to invest in developing the coalfield, with the idea that its ships could collect African coal on the way back to Brazil after delivering iron ore to China. However, Vale failed to reach agreement on charges to use the Sena line between Moatize and the port of Beira, which is being renovated by a Rites-led consortium.
With Vale's ambitions up against Indian steel interests also scouring the world market for coking coal, it will be interesting to see who the Nacala Corridor's new backer turns out to be.