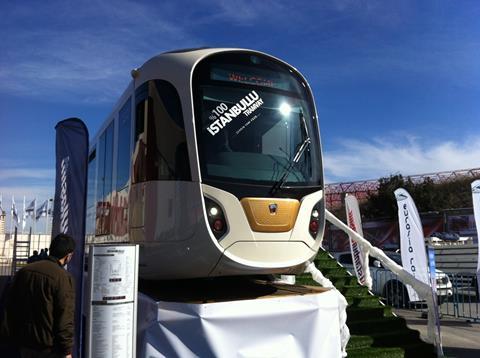 A delegation of management and technical staff from Istanbul Ulasm has visited Barcelona metro operator TMB under a partnership to develop understanding of and competencies in automated metro operation. IU expects to open line M5, its first route with unattended ATO, by early 2016.
Pakistan Railways has launched a collaboration programme with the Lahore University of Management Sciences and Suleman Dawood School of Business where PhD candidates from both faculties will be encouraged to 'help with various projects' to 'revitalise' PR.
UZ's Odessa Railway has opened an updated technical training centre equipped with extensive multimedia teaching tools.
Maryland Transit Administration has selected Goodwill Industries as a 'preferred training partner' to help MTA to find employment on the Red and Purple Line light rail projects for residents of the greater Baltimore area.