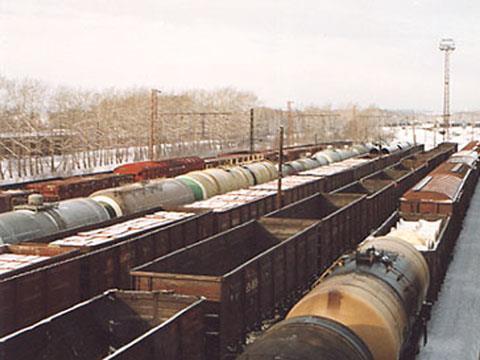 RUSSIA: Russian Railways and Ural Locomotives signed an order for 221 2ES10 twin-section electric locomotives at the 1520 Strategic Partnership conference in Sochi on May 27. A prototype will be rolled out in 2010 with deliveries beginning in 2011. The value of the contract was not disclosed.
The Ural Locomotives joint venture was formally established the previous week by Siemens (49%) and OJSC Sinara Transport Machines (51%), under the terms of an agreement signed at last year's 1520 Strategic Partnership conference.
The joint venture will produce modern electric locomotives at Verkhnyaya Pyshma near Yekaterinburg. Siemens said it is to invest over €100m setting up production, which it expects will create 800 jobs. A further €20m will be spent expanding Siemens' St Petersburg plant to produce traction equipment, and a rolling stock engineering centre is being set up in Moscow creating around 200 jobs.
'Russia is a strategic growth market for rail technology', said Siemens Mobility CEO Hans-Jörg Grundmann. 'Our all-around portfolio for modern and eco-friendly transportation technology positions us perfectly in the rolling stock and rail infrastructure markets. We also wish to remain a dependable partner for RZD in future and will continue to place great importance on local manufacture in Russia.'
* A contract was also signed on May 28 between RZD and a joint venture company formed by Transmash Holding and Alstom Transport for the supply of 200 EP20 electric locomotives. Designed for mixed traffic use, the 200 km/h multi-system locomotives would be built at the Novocherkassk Electric Locomotive Plant for delivery in 2012-20.