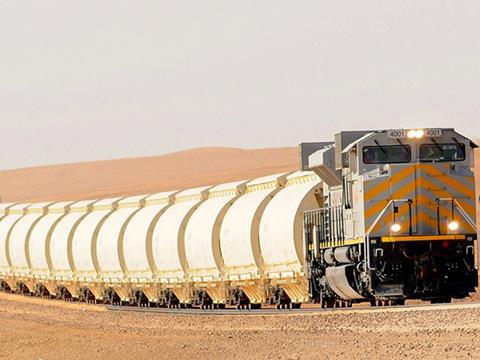 SAUDI ARABIA: The Ministry of Education and Saudi Railways Organization have signed a partnership agreement to provide scholarships which will enable 1 000 Saudis to undertake specialist railway courses abroad over the next five years.
Minister of Education Dr Azzam bin Mohammad Al-Dakhil said this would provide Saudi nationals with the skills and qualifications enabling them to take up jobs on the country's railway projects.
The scholarships will include bachelor's and master's degrees and cover infrastructure, rolling stock, electrical, signalling and telecommunications engineering, as well as railway operations, safety and logistics.
SRO President Mohamed Khaled al Suwaiket said a shortage of qualified Saudi nationals means there are job opportunities on the existing network as well as on the Haramain high speed line, GCC railway, North-South, Landbridge and other expansion projects, and with the metro projects in Riyadh, Makkah, Jeddah, Madinah and Dammam.
Applications for the scholarships should be made through the Ministry of Education from June 27.