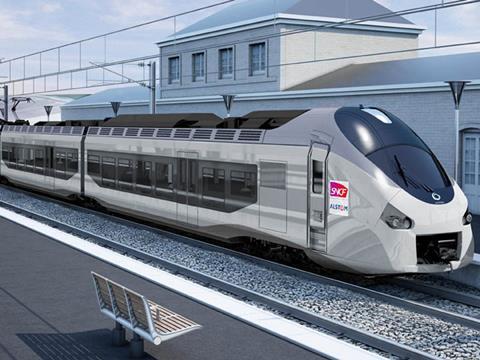 FRANCE: SNCF has signed further firm orders for regional multiple-units within its large-scale framework agreements with Alstom and Bombardier. SNCF is placing the orders on behalf of the regions which are funding the trains.
On March 24 Alstom announced a €135m order to supply a further 23 Régiolis single-deck units for use in Basse-Normandie and Haute-Normandie. This is the third contract within an October 2009 framework agreement for up to 1 000 of the Coradia Polyvalent trainsets, of which 142 have now been ordered.
On the same day Bombardier announced a second firm order to supply 49 Régio2N double-deck electric multiple-units worth €350m, within a framework which covers up to 860. This brings number of Régio2N units ordered to 129, to be delivered from June 2013 to mid-2016 for use in Aquitaine (24) Bretagne (17), Centre (14), Nord-Pas-de-Calais (18), Provence-Alpes-Côte D'Azur (16) and Rhône-Alpes (40).