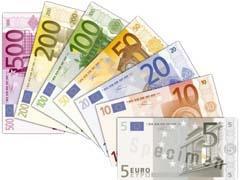 UK: VolkerFitzpatrick has become the first UK customer for a sand box filling system marketed by workshop equipment supplier Mechan, which recently reached a UK and Ireland sales agreement with Italian manufacturer Bertolotti.
The £250 000 order for a depot VolkerFitzpatrick is building in Liverpool for Pendolino trains includes three sets of equipment to provide access to the underside of vehicles by raising them to a comfortable working height.
Mechan is also supplying Siemens with lifting jacks and a bogie drop for Shields Road depot in Glasgow, where Class 380 Desiro EMUs on order for ScotRail will be maintained.
The two contracts bring the total value of orders won by Mechan in the first quarter of the year to £1·1m, taking its order book for 2009-10 to nearly £2m, typical of its turnover for a full year.
'In stark contrast to the general downturn in the manufacturing industry, Mechan is enjoying record growth, thanks to the specialist nature, quality and reliability of our products', said Managing Director Richard Carr. 'A recent move to new premises also means we are perfectly placed to accommodate this increased demand, without compromising lead times or the service we provide to existing clients.'
Last month the company announced exclusive supply deals with four European manufacturers. As well as access and sandbox equipment from Bertolotti, Mechan is now the approved supplier of train washing equipment and controlled emission toilets from Aquafrisch in Spain, Calipri wheelset measuring devices from NextSense in Austria and mobile cranes and access equipment from Italian firm Gruniverpal Tranchero.