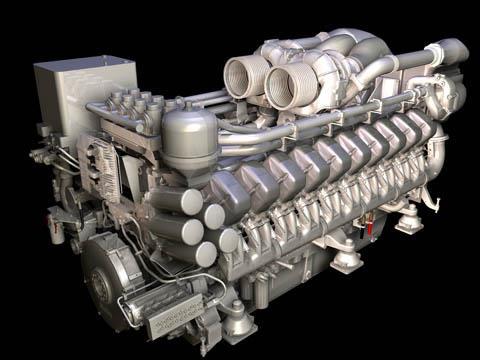 NEW ZEALAND: Engine manufacturer Tognum describes as 'strategically important' KiwiRail's decision to specify MTU engines when placing the first diesel locomotive order from a western country with China Northern's Dalian plant.
Delivery of the Friedrichshafen-built 20V 4000 R43 engines starts this month and runs to January. 'This is a breakthrough for the Chinese rail industry and that means it is also a break-through for us', according to Rainer Breidenbach, Tognum executive board member responsible for the Engines business. 'For the Chinese manufacturers of locomotives scheduled for export, MTU drive systems make an essential selling point, whilst providing us with access to a new market.'
The order is seen as 'a significant reference project for possible follow-up orders', as Topgnum expects KiwiRail to purchase a further 60 to 80 locomotives over the next few years.
The 2 700 kW engines meet UIC III emissions standards, and Tognum's warranty provides for an MTU technician to be on site within 24 h if needed.