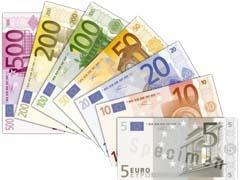 TANZANIA: Plans to invest US$950m to expand the country's rail network were announced by Minister of Infrastructure Development Dr Shukuru Kawamba in August. He confirmed that consultants were working on a feasibility study in line with a strategy outlined in the East African Railway Master Plan.
Kwambwa says development will be undertaken in two phases: 2007-12 and 2012-17. As well as the long-planned link from Isaka to Kigali in Rwanda with a branch to Bujumbura in Burundi, the study is looking at a new line across the south of the country, linking Mtwara on the Indian Ocean with Liganga near Lake Malawi, serving the provinces of Lindi, Ruvuma and Iringa. The minister says the World Bank has committed to support railway development in the region, citing a provisional agreement for a US$44m loan.
But before embarking on ambitious expansion projects, the minister might focus his attention on the state of Tanzania's existing railways.
Up to US$111m is being invested in repairs to the metre-gauge Tanzania Railways network following the award last year of a 25-year operating concession to a Rites-led consortium and the establishment of state-owned Reli Asset Holding Co as the infrastructure owner.
The situation is not so propitious at Tazara, where reports suggest the 1 067 mm gauge line is 'on the brink of collapse'. The authority says it is planning to buy new wagons and shunting locos, and recently awarded a contract to GE for the overhaul of 18 diesel locomotives, but the biggest concern is the state of the infrastructure along the 1 860 km line. Despite a review by Chinese engineering consultants and the offer of a US$10·8m interest-free loan, little has been done to address poor track condition.
A few years ago the governments of Tanzania and Zambia agreed to work with the Chinese to find a concessionaire to take over the line, and the World Bank brought in PricewaterhouseCoopers to undertake due diligence. But no suitors have been forthcoming and Tazara has struggled on alone.
Annual traffic volumes have halved from 1·2 million to 600 000 tonnes in the past decade, although in July Chief Executive Clement Mwiya was confidently predicting an increase to 800 000 tonnes this year, which he said would earn an estimated US$55m in revenue. Just a couple of weeks later, however, Mwiya was reported to be on 'extended leave', with Henry Chipeyo named as Tazara's Acting CEO.