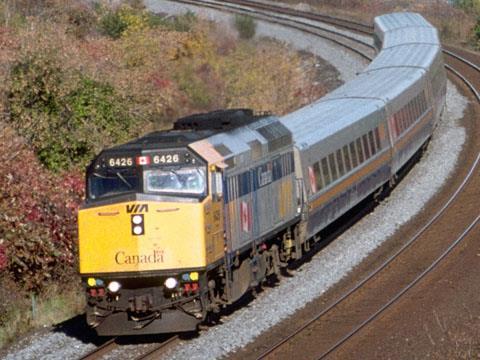 ON DECEMBER 12 VIA Rail Canada announced it had awarded a C$101·5m contract for the rebuilding of its fleet of GM-built F40 diesel locos over five years.
The project is being funded under a C$691·9m investment package announced by the government on October 11 (RG 11.07 p673), and will see Global Railway Industries subsidiary CAD Railway Industries strip the 20-year old locos and rebuild them to meet current efficiency, environmental and safety standards. Work on the first locos is underway, and they should re-enter service between March 2009 and the end of 2012.
CAD President Fausto Levy said the project will generate an additional 450 man-years of work at the company's site in Lachine, Québec. The C$1m of capital investment would position the firm as a major competitor in the remanufacturing market.