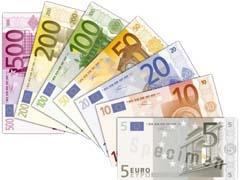 GERMANY: Vossloh announced a deal to acquire three rail logistics, welding and preventative maintenance companies on December 14.
The LOG Logistikgesellschaft Gleisbau and ISB Instandhaltungssysteme Bahn subsidiaries of Contrack Group and the rail service business of Stahlberg Roensch Group will become a new Vossloh Rail Services business unit within Vossloh 's Rail Infrastructure division. They currently operate from seven German sites, but Vossloh aims to expand their operations internationally
'The acquisition of this highly specialised type of business is an outstanding strategic addition to our core rail infrastructure business. We are now entering the attractive rail services sector', said Vossloh Chief Executive Werner Andree.
The companies are expected to record sales of €80m in the current financial year. The deal is scheduled to be completed with effect from January 1 2010, with the price is being based on an enterprise value of €100m, less the debt which will be taken on.