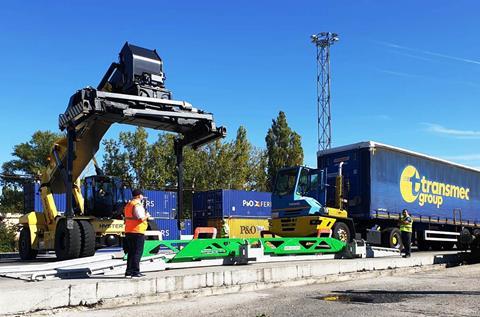 Mercitalia subsidiary TX Logistik held an industry day at the Intermodal Vest terminal in Oradea on October 2 aimed at generating interest for an increase in intermodal services to and from Romania. The operator also showcased the potential of novel wagon designs including Nikrasa and RoadRailLink, which are aimed at carrying semitrailers and commercial vehicles.
PKP Cargo is to consolidate its international activity under a single brand. Among the names to disappear will be that of Czech operator Advanced World Transport, which has been renamed PKP Cargo International and will spearhead a push to win more intermodal traffic on north-south routes linking the Baltic, Adriatic and Black seas.
In the final quarter of 2019, CFL Multimodal is increasing the number of intermodal trains it runs between Bettembourg-Dudelange in Luxembourg and the port of Trieste from nine to 12 return trips per week. The key market is traffic to and from Turkey, and CFL Multimodal is working with shipping line DFDS and Turkish freight forwarder Mars Logistics for the onward legs.
Gent North Sea Port and Lineas announced a partnership on October 4 to serve 12 new destinations by rail. Trains will run from the Interface Terminal in Gent to the Lineas hub in Antwerpen, from where onward connections will serve Madrid, Granollers (Barcelona), Tarragona, Hendaye, Schkopau, Lovosice, Curtici, Malmö, Milano, Wels, Wien and Basel.