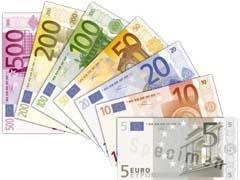 Austria: ÖBB Infrastructure Bau has awarded Funkwerk IT a framework contract for the supply of AlisterCargo electronic interlockings for marshalling yards. Installations in Wien and Graz will be completed this year.
Canada: On June 18 US-based RJ Corman Railroad Group announced it had finalised the acquisition of Railpower Technologies Corp (RG 6.09 p28).
China: Wheelset manufacturer Taiyuan Heavy Industry has ordered GE Sensing & Inspection Technologies ultrasonic equipment, which can inspect a wheel in 1 min including handling time.
Czech Republic: Kapsch CarrierCom has been awarded a €13m contract to install GSM-R on the 207 km route between Breclav and Petrovice u Karviné by August 2010, the second stage in SZDC's programme of equipping its four main corridors.
South Africa: Transnet Freight Rail has begun commissioning 19 Corys TESS driving simulators.
Turkey: MerMec has a €9m contract to install track and overhead line measuring equipment on a CAF trainset operating on the Ankara – Eskisehir high speed line. One coach will have a dedicated control room where staff can view data in real time as the train runs in service at up to 250 km/h.
UK: Wrexham & Shropshire is to install Icomera Moovbox M200R broadband gateways on its trains to provide free wi-fi access via connections from Vodafone and Orange.
USA: In June Phoenix city council approved a $260m contract for Bombardier to supply 18 cars, a maintenance facility and operating systems for the 7·7 km Sky Train peoplemover linking Sky Harbor International Airport's three passenger terminals with the nearby Metro light rail station and car parks. Hensel Phelps Construction Co is building the elevated guideway and stations.