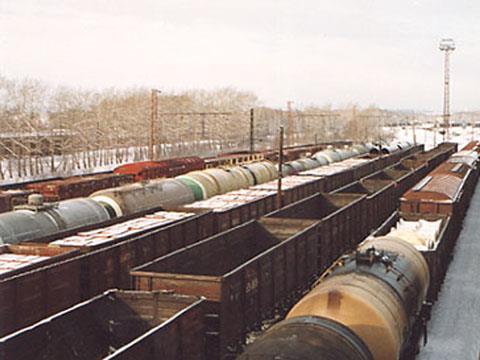 RUSSIA: The board of Russian Railways has approved the formation of a second freight business comparable to the existing OJSC First Freight Company. RZD's wagon fleet will split between the two companies in a strategy to improve services, increase utilisation and attract private investment.
'All the documents should be ready by the end of 2009 or early 2010 at the very latest', RZD President Vladimir Yakunin said after the board meeting on May 20. OJSC Second Freight Company is expected to start commercial activities in the first quarter of 2010. An IPO would follow, with the timing dependent on the state of the financial markets, but no earlier than 2011.
First Freight Company will be allocated an additional 60 000 wagons under the proposals, 32 000 life-expired vehicles will be scrapped and RZD will retain 30 000 wagons for its own activities. The remaining 217 000 wagons will be assigned to Second Freight Company, with their market value to be independently determined.
Private-sector operators, leasing companies and freight customers will be able to contribute their own wagons to the company. The aim is to have at least 25%+1 share of Second Freight Company's capital held by the private sector.
RZD anticipates that 50 000 to 70 000 privately-owned wagons will be assigned to Second Freight Company, giving it a fleet of 283 000 vehicles and a market share of 27% to 29%. In comparison, First Freight Company will have a 27·5% market share and 266 000 wagons, and other owners will hold the remaining 430 000 to 450 000 wagons, around 44% of the national total.
The two major companies are not intended to hold a dominant position or create obstacles to competitors, but RZD said their formation is expected to encourage consolidation of the 2 000 or so players currently operating in the market. Shippers are expected to see greater flexibility and improved service quality as competition develops, with the opportunity to enter into long-term contracts.
RZD will shortly send its proposals for a suitable regulatory framework to the Ministry of Transport and other federal authorities.