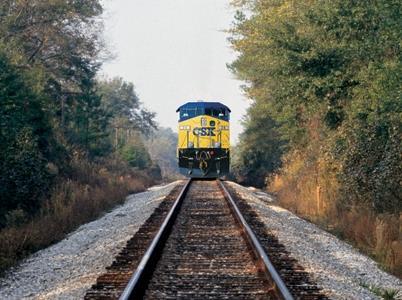 USA: The US rail industry continued to face headwinds from low global commodity prices and the strength of the dollar in 2016, CSX said when presenting its annual results on January 17.
CSX generated revenue of $11·1bn last year, down from $11·8bn in 2015, with operating income of $3·4bn compared to $3·6bn the previous year. The company achieved an operating ratio under 70 for the second year in a row, at 69·4 compared to 69·7 in 2015. There was a 5% overall decline in freight volumes last year, including a 21% drop in coal traffic.
'In an environment where the company lost almost $470m of coal revenue and experienced weakness across most of its markets, CSX delivered nearly $430m of productivity savings in 2016 while improving customer service', said Michael J Ward, Chairman & CEO. 'With business conditions gradually improving and the ongoing transformation into the CSX of Tomorrow, we will continue to deliver sustainable shareholder value.'
The CSX of Tomorrow strategy aims to generate profitable growth in the merchandise and intermodal markets, and targets a mid-60s operating ratio in the longer term.