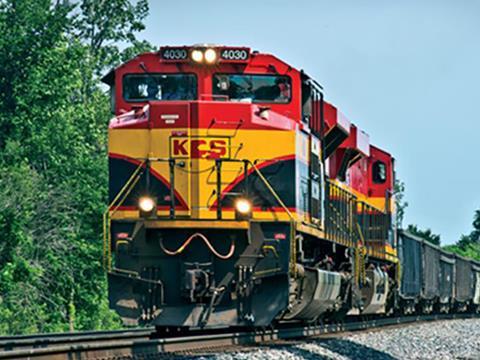 USA: 'Looking ahead to 2017, the company is aware of both economic and political uncertainty', said Kansas City Southern President & CEO Patrick J Ottensmeyer when presenting the railway's annual results on January 20. 'However, we continue to emphasise our commitment to growth and we are well positioned to take full advantage of the significant new business opportunities that lie ahead of us.'
Carloads in 2016 totalled 2·17 million, down 2% from the prior year. Revenue was down 3% to $2·3bn, and operating income up 2% to $819m. Reported net income totalled $480m, compared with $485m in 2015.
The operating ratio of 64·9 was a 1·9 point improvement from 2015's reported operating ratio and a 1·5 point improvement in the adjusted operating ratio.
KCS has announced a $25m investment in track and level crossing upgrading on its Beaumont Subdivision between DeQuincy and Hornbeck in Louisiana during, February, March and April. 'KCS, through its US and Mexican subsidiaries, continues to invest in capital projects to expand network capacity, keep maintenance in a regular and healthy cycle, and enhance the safety of our operation', said Ottensmeyer.