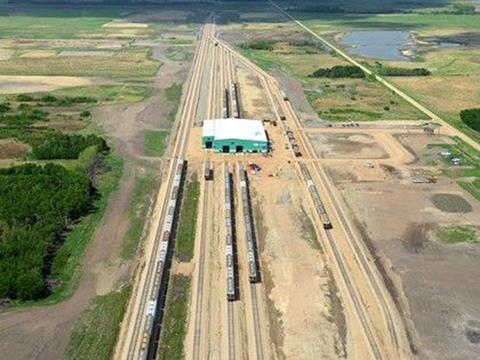 CANADA: Potash exporter Canpotex opened a C$60m wagon maintenance depot near Lanigan in Saskatchewan during June. The company said the purpose-built facility would give it greater control of maintenance, helping to enhance the performance of its fleet of 5000 wagons.
The depot features all-weather inspection, light repair and wheel maintenance facilities, as well as an automated washing plant.
'The movement of our potash from Saskatchewan to our export terminals on the West Coast is the life-line of our logistics, and this facility allows Canpotex to remain the world's premier potash exporter', said President & CEO Steve Dechka.
'With the addition of a railcar maintenance facility here in Saskatchewan, we are able to stimulate capital investment, construction and long-term job opportunities here at home, while ensuring Canpotex continues to meet the growing demand for potash overseas, and drive our reputation for quality, service and reliability.'