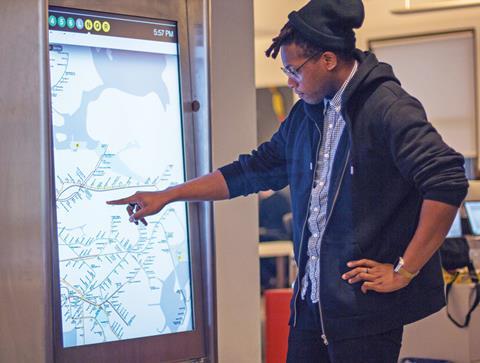 USA: New York MTA has selected Control Group to provide up to 90 On The Go interactive displays.
These will provide real-time information, including visual station directions and interchange information, train arrival countdowns, service updates, local maps, other information and advertising content.
A custom content management system will enable third-party app developers to add new features.