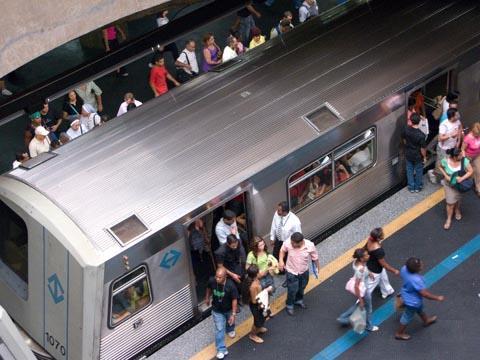 BRAZIL: Pöyry has been awarded a €3m contract by the São Paulo Metro to provide project management for Phase II of the city's fully automated driverless Line 4. The company is already supervising construction of Phase I.
The contract scope includes project management, technical and financial assistance, and providing tools for cost and quality control as well as scheduling. Pöyry will execute the five-year contract in co-operation with EBEI, Brazil.
Running fully underground, the 12·8 km line from Luz to Vila Sônia will have 11 stations, with connections to lines 1, 2 and 3 at República, Paulista and Pinheiros, and is being implemented in two stages.
Construction of phase one between Butantã and Luz has been completed, and train running trials are underway. The first section is due to open by the end of this year, with the second section scheduled for completion about three years later.
Line 4 is the first PPP project implemented by the state of São Paulo. Civil works and electrification are being carried out by the Consorcio Via Amarela joint venture on behalf of Companhia do Metropolitano de São Paulo. The ViaQuatro private consortium is responsible for supplying the rolling stock, automatic train control, communications and platform screen doors as well as operation and maintenance of the line during the 30 year concession.