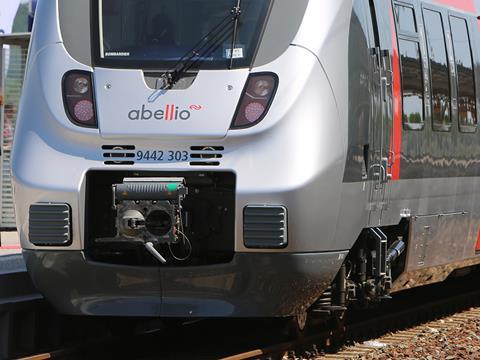 GERMANY: A contract for the operation of Bernburg – Calbe (Saale) – Schönebeck – Magdeburg regional passenger service RB48 was signed on July 21 by Sachsen-Anhalt Transport Minister Thomas Webel and Chairman of Abellio Rail Mitteldeutschland Dr Roman Müller.
The contract has been awarded as an option on the wider Dieselnetz Sachsen-Anhalt contract which Land transport authority NASA awarded to Abellio in December 2015, and like the main contract will run for 14 years from December 2018. The Land will pay €3·5m/year for around 250 000 train-km/year on the route, which was launched in December 2013 and is currently operated by DB Regio, carrying 125 000 passengers/year. Services run every two hours between Bernburg and Calbe, continuing to Magdeburg six times per day.
Long-term funding had been uncertain, but Webel said he was pleased that this had now been secured and the contract signed. He said services could be increased in the future, and called on local authorities to encourage people to use the route.