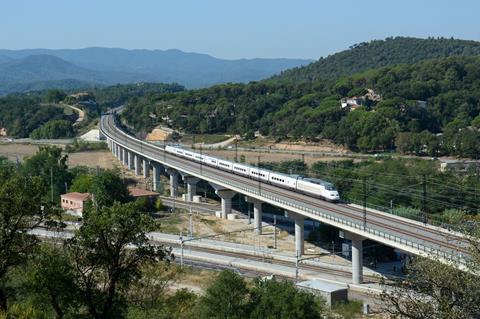 SPAIN: Bus operator ALSA is exploring opportunities to operate high speed passenger services in partnership with Andalucían company Eco Rail, one of the companies that missed out on ADIF's first round of train path allocations in 2019.
The two companies have spent the past three years examining the market, and responded to ADIF's recent invitation to submit ideas for the second phase of liberalisation of the Spanish passenger market.
ALSA and Eco Rail would consider admitting a third member into the alliance.
They are also interested in services operated under public service obligation contracts, with liberalisation of the Spanish regional market scheduled to take effect from 2026.
High speed operations in northwest Spain would require gauge-changing trains, and ALSA has approached Talgo and CAF over possible options.