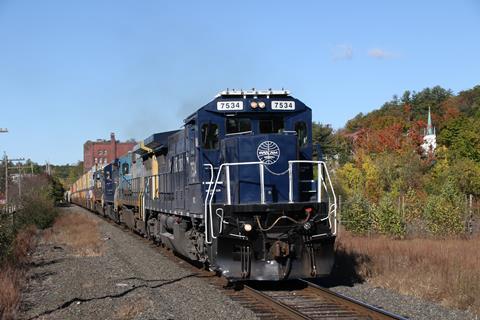 USA: CSX Transportation expects to take control of Pan Am Systems Inc on June 1, having received Surface Transportation Board approval for its application to acquire the New England regional railway group.
Headquartered in North Billerica, Massachusetts, Pan Am operates a 1 900 km network linking Connecticut and New York with Vermont, Massachusetts, New Hampshire and Maine. It also has a stake in the 960 km Pan Am Southern route which it operates jointly with Norfolk Southern. Sale of the business to CSX had been agreed in November 2020, subject to regulatory approval.
Subject to a series of voluntary commitments put forward by the applicants, the STB determined unanimously that CSX's control of Pan Am and the subsequent merger of its six subsidiary railways into the Class I 'would not likely cause a substantial lessening of competition or create a monopoly or restraint of trade'. Any anticompetitive effects, 'in the unlikely event they were to occur, would be outweighed by the public interest'.
STB anticipates that several key benefits will flow from the merger, including 'much-needed capital investments in the Pan Am network, as well as more consistent maintenance'. The merged railway would have additional marketing opportunities and offer 'more efficient single-line service', enabling CSX 'to better compete for traffic moving via long-haul trucking'.
CSX has also committed to using newer locomotives for both line-haul and shunting operations, bringing environmental benefits in the form of fuel efficiency and lower emissions.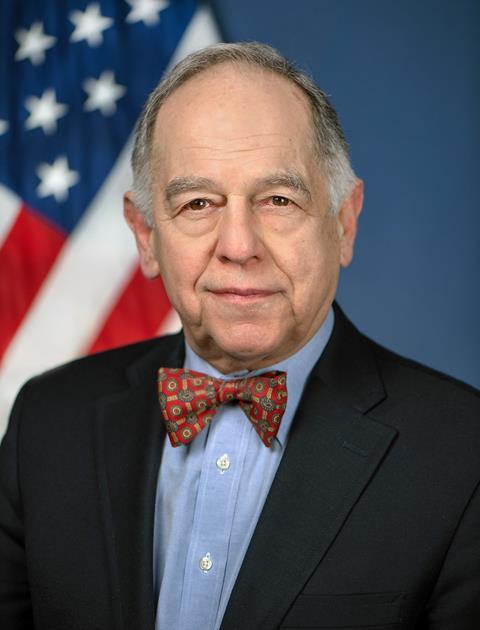 'I look forward to improvements in the rail network with respect to reliable service and competitive transportation options in New England and beyond', said STB Chairman Martin Oberman when the decision was announced on April 14.
'CSX is pleased that the STB approved the proposed acquisition of Pan Am and has recognized the significant benefits this transaction will bring to shippers and other New England stakeholders', said President & CEO James Foote. 'We look forward to integrating Pan Am, their employees and the rail-served industries of the Northeast into CSX and to working in partnership with connecting railroads to provide exceptional supply chain solutions.'
PAR President David Fink added that the 'much-anticipated decision paves the way for an exciting new chapter for Pan Am customers and our employees'.
CSX said passenger and commuter rail operators would also benefit, as 'the company is committed to maintaining or improving existing passenger service that operates on Pan Am. It had 'a long-standing history of working co-operatively with Amtrak and other passenger rail partners, as evidenced by the significant improvement in contractual on-time performance with Amtrak since CSX has implemented its new operating model.
Goldman Sachs acted as financial adviser to CSX in connection with the transaction and Davis Polk & Wardwell LLP acted as legal adviser. Terms of the transaction have not been disclosed.