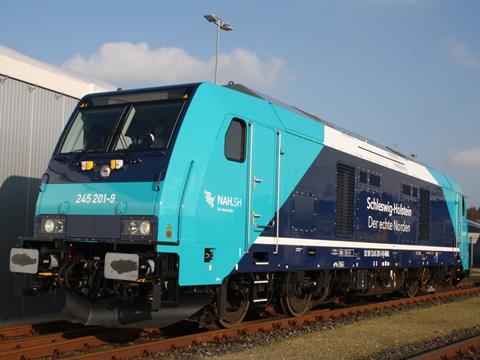 GERMANY: Losing bidders Abellio and incumbent Transdev subsidiary Nord-Ostsee-Bahn have formally objected to the Land of Schleswig-Holstein's selection of DB Regio for the contract to operate Bahnnetz-West passenger services from December 2016. Their appeal is expected to be heard in September.
The contract covers the 238 km service RE6 from Hamburg Altona to Westerland on the island of Sylt, and RB62 from Heide to Itzehoe. These carry 18 000 passengers/day.
The new contract would include summer weekend 'Sprinter' services from Hamburg to Sylt with a 20 min reduction in journey times, an increase in seats at the busiest times, the provision of on-train wi-fi and better connections with Heide – Itzehoe trains.
Services are to be operated using 15 Bombardier Traxx P160 DE Multi-Engine diesel locomotives, 90 coaches and three Alstom Lint diesel multiple-units leased from Paribus under a separate contract put in place by transport authority NAH.SH.