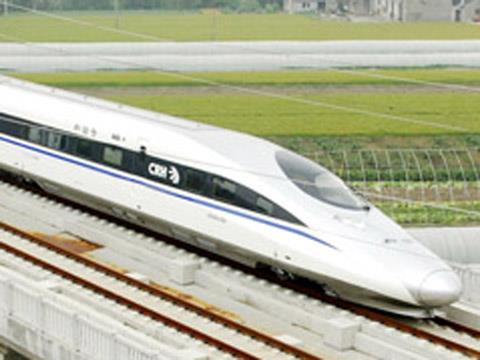 CHINA: Trial running over the full length of the Beijing - Shanghai high speed line began on May 11, with CRH380A trainsets being used for a month of staff familiarisation, fault simulation and emergency drills before the opening ceremony which is planned for the end of June.
The 1 318 km line from Beijing South to Shanghai Hongqiao will cut journey times between the cities by around a half to around 5 h, competitive with air travel. The fastest trains are expected to take 4 h 48 min, with a single stop in Nanjing.
The alignment is designed for running at up to 380 km/h, but the Ministry of Railways has announced that trains will run at two speeds, 250 km/h and 300 km/h. This will lower operating costs, with two fare bands expected, as well as enabling the use of a wider range of trainsets and providing capacity for more stopping services.
Trials have been underway on sections of the route since the end of 2010.