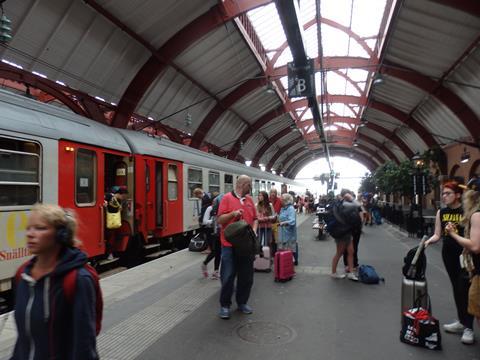 EUROPE: The Berlin Night Express overnight train between Sweden and Germany will continue to run despite shipping company Stena Line's plans to close the Trelleborg – Sassnitz ferry route which the train uses to cross the Baltic, operator Snälltåget has told Railway Gazette International.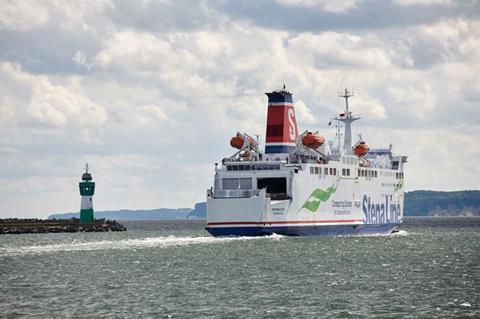 Stena Line suspended ferry operations on the route because of coronavirus measures on March 14, and then on April 8 it announced plans to close the route permanently.
It said the ferry service carried 300 000 passengers/year, freight volumes and train traffic had declined, and its passenger numbers were not expected to recover until well into 2021. Stena Line also operates Trelleborg – Rostock and Göteborg – Kiel ferry services between Sweden and Germany.
However, the closures of the Sassnitz ferry serve 'is not the end of the night train', said Marco Andersson, Snälltåget's Route Manager Malmö – Berlin, on April 14.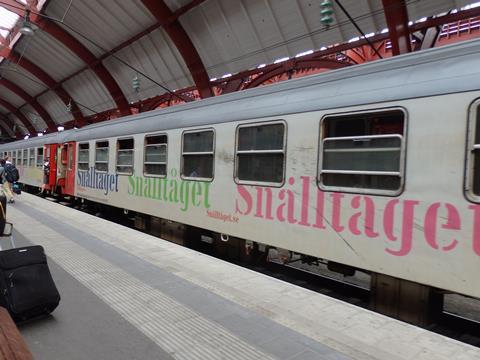 Snälltåget has previously acquired 10 ex-DB City Night Line RIC couchette coaches for use from this year, and these could be used in co-operation with Stena Line on the Trelleborg – Rostock route or could run via Denmark.
'Right now we are investigating both alternatives — but the night train will continue', he said.